The Berkshire Summer Strings Community Concert was held in French Park in Egremont, MA, in July, 2015. Groups from the Youth Program played a delightful assortment of traditional fiddle tunes, sang rounds, work songs and a song they composed, performed a skit and danced to the Shaker song "Simple Gifts".
When the children finished playing, their instructors took the stage, inspiring everyone by playing and singing their own compositions and current favorites.
Erika Ludwig, Berkshire Summer Strings director, says this about the 2015 concert:
"We had a wonderful Concert at French Park ...

Everyone in the audience sang the Shaker Tune, "Simple Gifts" and the children played and danced to the tune. They performed in single instrument and mixed instrument groups, they sang, they sang a song they wrote and entertained us with a skit. The Staff performed, the rain only teased us and there were many gifts shared."
Mia Friedman leads the violin students to play along with Ariel Friedman and the cello and viola students at Berkshire Summer Strings, 2015.
Director Erika Ludwig, is joined by the camp instructors:
Mia Friedman - violin and banjo

Aldo Lavaggi - violin and mandolin

Eric Martin - violin and viola

Ariel Friedman - cello and viola

Jordan Tice - guitar

Jeff Lewis - mandolin

Sheri Bauer-Mayorga - singing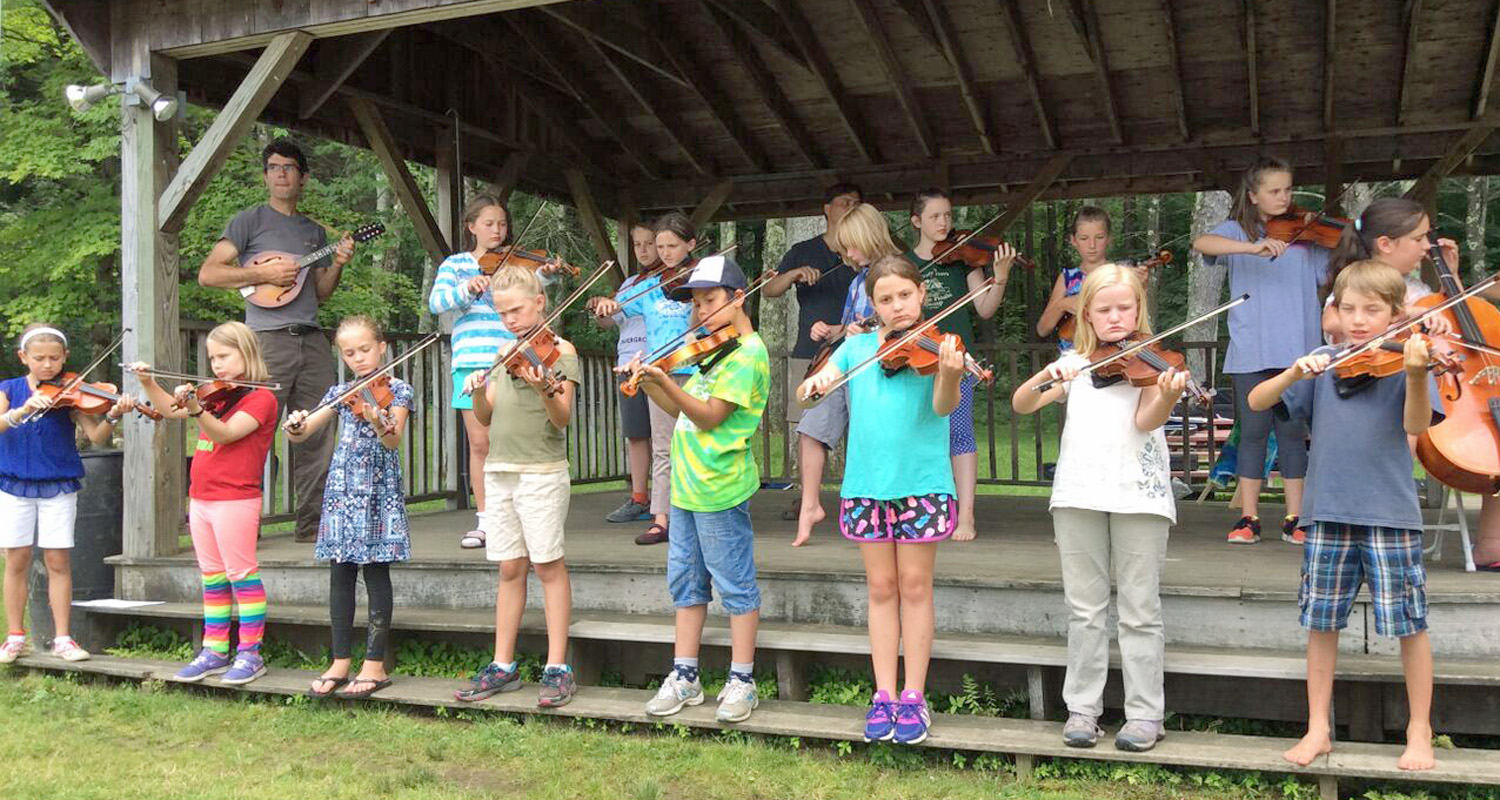 The Youth Program begins each day with singing. The day includes 3 instructional hours, opportunities to learn a second instrument and form a small mixed instrument group, artistic activities and outdoor recreation. The day ends with an all-camp jam. Community members are welcome to join the sing and jam sessions.
Participants in the Youth Program and the Adult Workshops get to learn from instructors who are active performers, composers, recording artists, dance musicians and teachers. The week is full of new tunes, new friends and music that has been a part of our culture for centuries.