Women in Gardens: Dorthe Hviid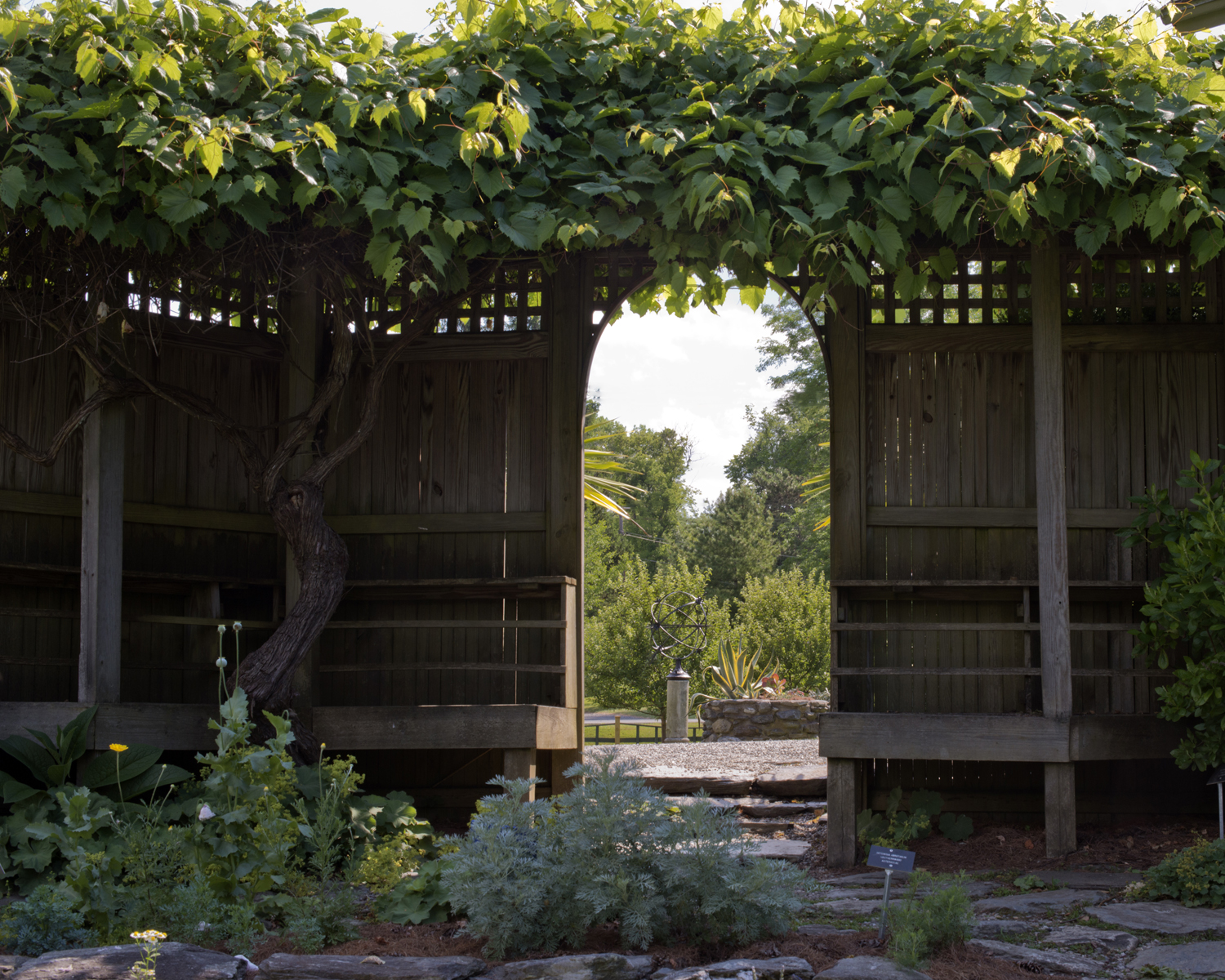 HONEY SHARP INTERVIEWS DORTHE HVIID (All photos of Berkshire Botanical Garden by Jack Sprano, courtesy Berkshire Botanical Garden)

While considering Dorthe Hviid, the director of horticulture at the Berkshire Botanical Garden (BBG) in Stockbridge for an interview, an image cropped up in my mind. It was of an oak tree with roots that spread far and wide and a canopy that protects many, including not only plants but people.
Upon asking her later what her favorite plants were she quickly responded: "I love trees and shrubs. My favorite tree is the katsura. I also love magnolias, the white flowering redbud, Cercis canadensis f. alba, and the very old copper beech we have here."
Having worked at the BBG ceaselessly for 23 years, she has seen many seasons come and go. Like any garden, countless changes perpetually arise to this varied 15 acre landscape with over 2000 varieties of plants she and her staff and volunteers tend to. It's hard to imagine how the Botanical Garden, the only one in Western Massachusetts, would fare without her. And while she misses Denmark, her motherland, her roots are now well established here.
Having seen her in action when I served on the BBG's horticultural committee I feel a connection with her that plant people — like cooks or artists share. Most of all I've been inspired by her ever practical and positive outlook on life.
INTERVIEW
HS: What first sparked your interest in plants and gardens?
DH: My dad grew up on a farm and was a lifelong gardener. As a young child in Denmark, I liked to spend time with him in the garden when he was tending to his potatoes and calendulas, and listen to him talk. He encouraged my two sisters and I to make little gardens of our own with annuals, radishes and lettuce. That first sparked my interest in plants and gardening.
After high school, I came to the New York City area as an au-pair, and went on to study fashion design at Fashion Institute of Technology. After working in the fashion industry for 12 years I started thinking about gardening again. Reading Vita Sackville-West's pieces on gardening really grabbed me. They inspired me to re-design and renovate our little brownstone garden in Brooklyn.
I decided then to study ornamental horticulture at SUNY Farmingdale in Long Island and then worked as a horticulturist with a landscape architecture firm in the city.
HS: How did you end up in the Berkshires?
DH: In 1992 my husband, Mark Smith, an architect and I bought a house in Lenox, and we moved here with our 2-year old son having visited the area many times. We really liked the natural beauty of the Berkshires. A few months later I was hired as director of horticulture of Berkshire Botanical Garden.
HS: What do you enjoy most about your work?
DH: The best thing about my work is the beauty of the gardens here. I love to see them change throughout the seasons, and to see a tree that we planted as a seedling 20 years ago now being 20' tall. I also love to be outside.
HS: Do you have your own garden at home?
DH: Working long hours here, the last thing I want to do when I get home is work in my own garden! I have some nice trees and shrubs there, but never manage to keep up with the weeds. It's embarrassing.
HS: How do you envision your career as you grow older?
DH: My work involves a lot of management and planning for the horticulture department and for various fundraising events. This means that a lot of my work is not physically taxing, but there are days when I'm out there in the trenches with the gardeners. At some point I may not be able to do that anymore. But so far so good.
HS: When you're not working, what do you like to do?
DH: My husband and I love art. We spend a lot of time in museums and galleries when we have the chance. I also enjoy music and dance, and we attend events at Mass MoCA, Jacob's Pillow and Tanglewood.
I also love food and eating out. My favorite kind of restaurants are farm-to-table food with ever-changing menus. My favorite cookbooks right now are Plenty and Plenty More, both by Yotam Ottolenghi. Hiking and canoeing are also on my list.
HS: What do you do "off season"? Is there one for you?
DH: I work full-time at the Garden year round. The winters are more quiet, since the gardening staff is very small, but there is always plenty to do: design the annual gardens, buy seed, source plants for the huge Plant Sale in May and then the Harvest Festival in October, hire interns and seasonal gardeners and plan for the upcoming season.
HS: And do you like to travel and where?
DH: I love to travel and wish I had the time and money to do more. I have returned to Denmark many times since I first came to the US in 1969, and over the last number of years the three of us have travelled to Morocco, Spain and Peru. This summer we are going to Maine.
Berkshire Botanical Garden | 5 West Stockbridge Road, Stockbridge, MA | 413.298.3926 | Website: berkshirebotanical.org